Spend Matters
™ SolutionMap Q2 2018
Spend and Procurement Analytics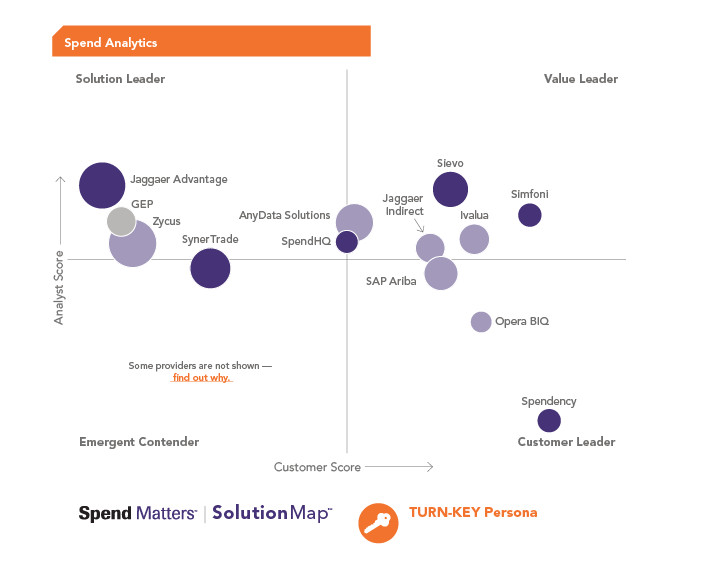 For more information, visit https://spendmatters.com/solutionmap/spend-procurement-analytics/
Download Scoring Summary
See what it takes to be a value leader in spend and procurement analytics in 2018.
Get insights to the most extensive independent benchmark of procurement analytics software solution providers. Download your exclusive copy of Sievo's Scoring Summary of the Q2 2018 Spend and Procurement Analytics SolutionMap.
In this report, you will find:
Five Spend Analytics Persona Scores
Detailed Analyst and Customer Solution Scoring
Recommendations and considerations by Spend Matters analysts.