Complimentary Ebook
Beyond Spend Analysis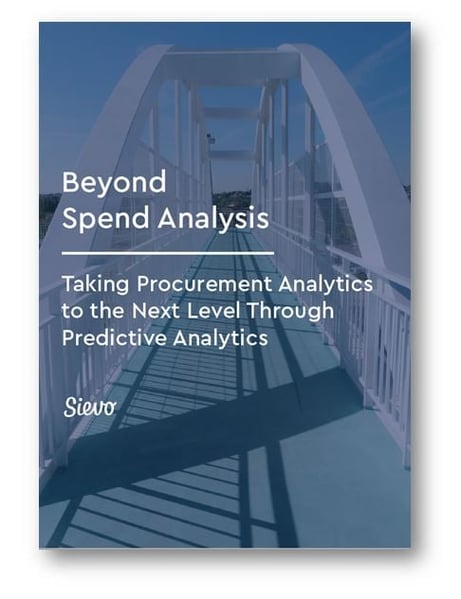 Take Procurement Analytics to the Next Level Through Predictive Analytics
Procurement analytics is hot right now. According to Deloitte, the majority of Chief Procurement Officers view analytics as the most important technology area impacting business over the next two years.
1
But how well can you recognize new opportunities?
In this new six chapter ebook developed exclusively with Sievo, Michael Lamoureux from Sourcing Innovation assesses the key opportunities and challenges of predictive analytics in procurement.
Chapter outline:
The Deficiencies of Descriptive Analytics
Market Intelligence: The Foundation for Opportunity Analysis
Trend Analysis: The Basis for Spend Forecasting & Predictive Analysis
Combining Analytics with Should-Cost Modelling
Demand Projection and Demand Management: A Basis for Cost Avoidance
The Power of Invoice Analysis
1 Deloitte Global Chief Procurement Officer Survey 2018