Title: Collaborating to Deliver Supersmart Procurement
Duration: 30 minutes
Summary: Special customer guest webinar with Cimpress. Listen to hear:
why Cimpress selected Sievo among other solution providers?

what key process improvement areas Sievo has enabled?

what impact spend visibility has had on global and local procurement teams?

What advice would Jordi share to other super users and Sievo customers?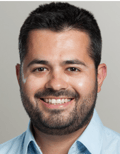 Procurement Excellence Manager, Cimpress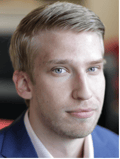 Kalle Kangasniemi
Project Manager, Sievo